How to Program the Chevy Garage Door Opener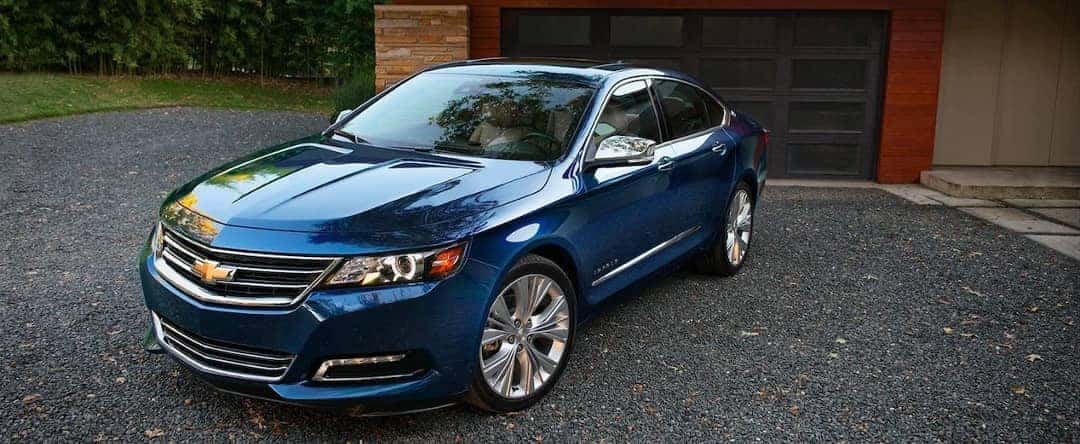 If you've just purchased a new Chevrolet, you're going to have all kinds of features to explore as you drive around the Gurnee area. Don't neglect innocuous but essential features like your Chevy HomeLink garage door opener, which will save you time and energy every time you get on the road! Learn how to program your Chevy garage door opener by following our step-by-step guide below.
Programming Your Homelink Garage Door Opener for the First Time
Place a fresh battery in your remote control transmitter.
Park your car outside the garage, facing your door, and ignite your engine.
Locate your HomeLink buttons on your overhead console, your visor, or your mirror.
Hold the first and the third buttons down until the nearby light begins to flash.
While the light is flashing, hold down the button you wish to program along with the open/close button on your garage door remote. Keep your remote 1-3 inches away from the HomeLink buttons during this process.
If, after a moment, the Homelink indicator light is solid, programming is complete. In this event, test the system by pressing your newly-programmed HomeLink button twice.
If your light starts to flash more rapidly, follow the steps below.
When the Homelink indicator light flashes rapidly continuously, that means you still need to connect your garage door motor with your Chevy vehicle:
Go into your garage and locate the garage door opener motor.
The button you need will be labeled either "Learn" or "Smart." If your motor has an antenna, the button will normally be located nearby.
After pressing the "Learn" or "Smart" button, you will have 30 seconds to complete the next step.
Press the programmed button in your vehicle three times fast to complete the connection process.
Now that both your HomeLink buttons and your wireless remote control are paired with your home, you can use any of these to open your garage door.
Learn More at Libertyville Chevrolet
If you need assistance with this or any other Chevy technology problem, you can always consult your owner's manual or contact us for assistance! Our service center near Waukegan attracts drivers from as far out as Round Lake, and our team is always happy to help. In the meantime, keep up with our blog for more tips on how to protect your car during winter or get better performance out of your Chevy.
Service Tips From Libertyville Chevrolet
The alternator sends power to the vehicle's electrical system while the car is running. The battery will start the car, but it doesn't power it. The alternator functions as a generator, and it uses the gas engine as its energy source. For additional information about the alternator, visit the service center at Libertyville Chevrolet. Schedule Service…

Whether you drive a new Chevrolet vehicle or a used car, truck, or SUV, it's important to keep up with routine maintenance. If you're late on regular car service or you experience signs that there's an issue, it's time to contact your local Libertyville service center. Schedule Service Video Transcription In the event that something…

When winter arrives, staying safe on the Gurnee roads is key. Keeping your vehicle in top shape when the cold and snow hits comes with its challenges, but a few winter driving tips from Libertyville Chevrolet help not only with travelling in harsh weather, but also with the longevity of your car, truck, or SUV. Get…