Chevrolet Dealer near Lake Bluff IL
2017 Chevrolet Tahoe LT
View Inventory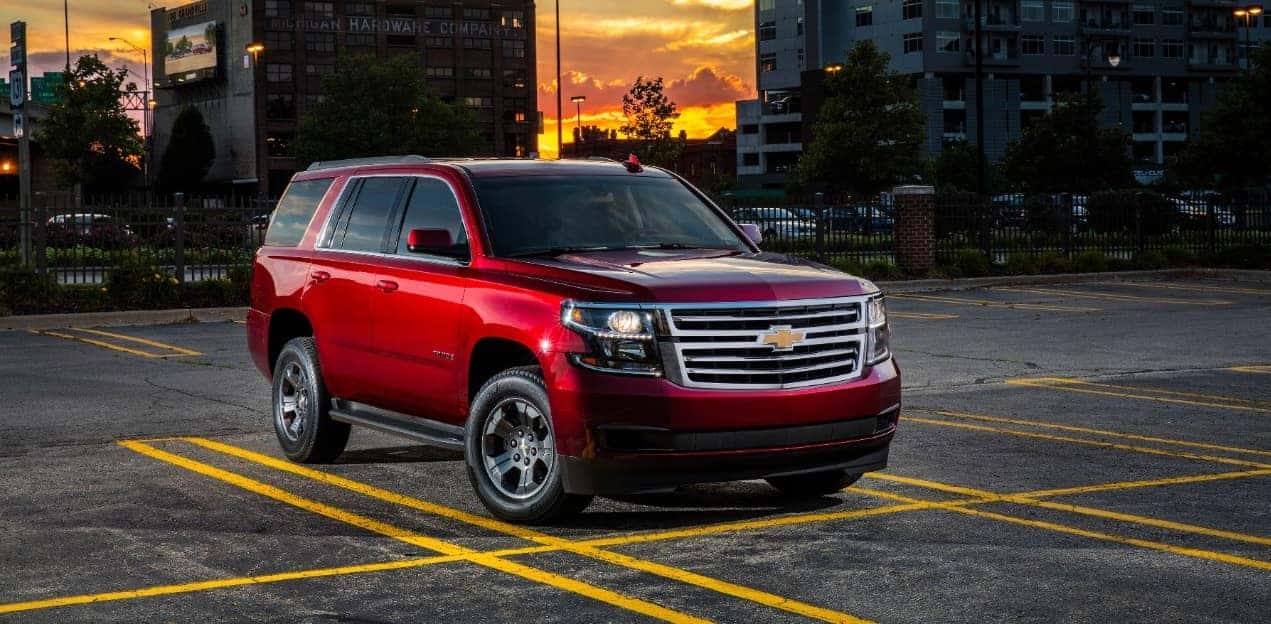 Chevrolet New Vehicle Dealership
A Chevrolet Dealer near Lake Bluff IL has a large selection of the latest models that appeal to drivers with various budgets, lifestyles and other preferences. Customers who are interested in compact cars should check out the Spark, Sonic or Cruze. As full-size sedans, the Malibu and Impala offer a solid combination of comfort and performance. These models also boasts class-leading safety features that prevent accidents. A Chevrolet Dealer serving the Lake Bluff area has a growing inventory of many family-friendly vehicles. Spacious enough for up to eight occupants, the Traverse, Tahoe and Suburban are SUVs that are ideal for large families. These trims roll on 4×4 drive systems that are designed for off-road trips. Having two rows with five total seats, the Trax and Equinox are crossover SUVs that are suitable for small families. These versatile vehicles can also be equipped with all-wheel drive (AWD) for optimum traction on any surface. Shoppers who are interested in high-performance models should explore the Camaro and Corvette. Running on powerful engines that are synced with sport-tuned installations, these agile muscle cars are designed for fast-speed cruising on any track.
Chevrolet Finance and Auto Loans
Consumers near Lake Bluff IL should contact Libertyville Chevrolet in order to obtain information on financing options for new models. Chevy specials might be available on long-term loans that fund the purchase of a specific trim. A relatively small amount of money has to be borrowed by a customer to buy the affordable Spark or Sonic. In only a couple of years, it's possible to fully pay the loan amount for such economical models. A Chevrolet Dealer can also provide specials on premium models that come with relatively hefty price labels. For example, the Suburban is one of the most expensive cars in Chevrolet's lineup. Clients who wish to buy this full-size SUV should consider getting extended financing options that might last longer than five years. From the APR and down payments to optional insurance coverage and warranty protection, a Chevrolet dealer is more than glad to explain all of the terms and conditions of auto financing. A customer who has a good credit score and credit report can qualify for relatively low interest rates on an auto loan for a new Chevy.
Chevy Specials & Quotes
A Chevrolet Dealer near Lake Bluff IL offers exclusive specials on popular models that are listed for sale. Clients can expect to find some great reductions off the manufacturer's suggested retail prices (MSRPs) that are initially applied to select trims. It's also possible for shoppers to request some Chevy specials on warranties that are valid on the powertrain, tires and other parts that are supposed to last for multiple years. Residents near Lake Bluff IL are encouraged to ask about limited-time offers on optional installations that add style, function, technology and durability to select models. For example, specials might be available on the exterior decorations for the Chevy Camaro. Premium sound systems and active safety packages can also be installed in many Chevy trims.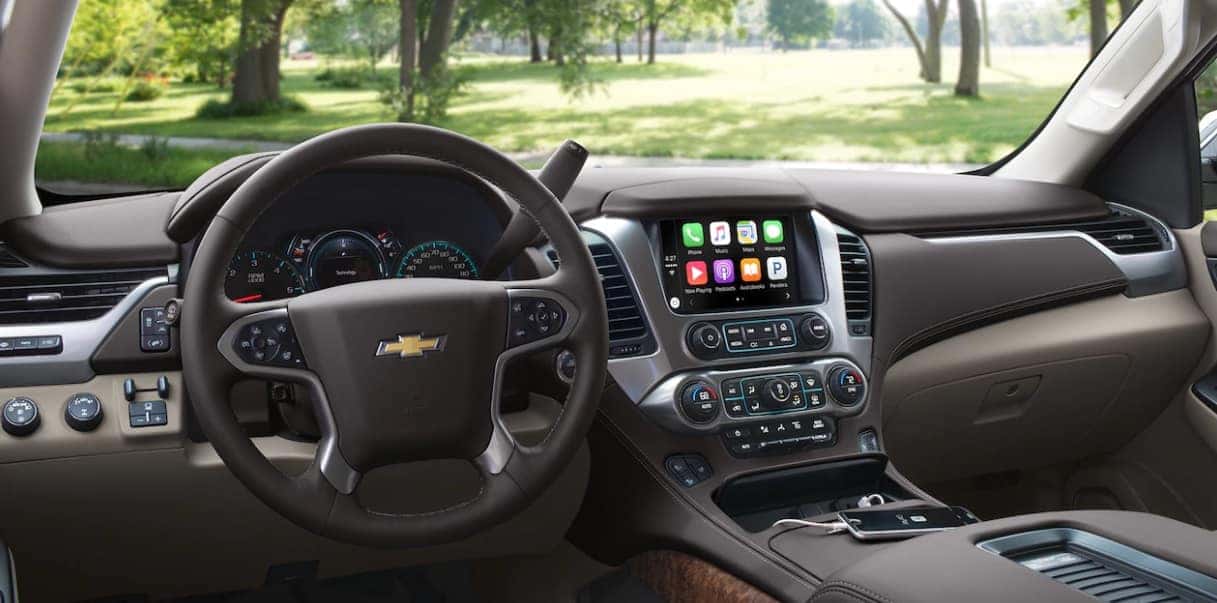 Chevrolet Auto Repair & Service
Routine maintenance is essential to keep any Chevy car running smoothly. Customers near Lake Bluff IL should contact Libertyville Chevrolet to schedule appointments for important auto services. Every engine in a Chevy car requires a specific grade of motor oil that's suitable for the local climate. A Chevrolet Dealer near Lake Bluff IL has professional technicians who can select the proper oil and filter for any model. Even if a car runs well, it still has to be inspected for any possible mechanical issues that can get worse in the near future. The brakes should be thoroughly checked for any signs of wear and other alarming damage. Calipers, rotors, discs, shoes and hydraulic lines are some brake components that have to be tested and promptly changed accordingly. Similarly, the tire tread and pressure are measured during a routine visit to an auto service shop at a certified Chevy dealership. In many cases, Chevy specials might be available on the purchase of two or more tires. Clients who buy multiple tires can qualify for mail-in rebates from the manufacturers. During a tire installation, wheel balance and alignment may be included as complimentary services. These procedures ensure that the tires roll properly on various surfaces.
Request Chevrolet Services
A Chevrolet Dealer near Lake Bluff IL encourages local Chevy owners to schedule service appointments. By paying for basic maintenance, customers can actually save a lot of money on costly mechanical repairs that might be needed in the future. A Chevrolet Dealer is proud to use only OEM (Original Equipment Manufacturer) parts for repairs and replacements. For example, the signature EcoTec3 engines are engineered to work only with specific parts that have been produced in limited quantities. Similarly, the MyLink infotainment system is designed to work only with electronic parts that have been designed and made by Chevy and its trusted partners.
Chevy owners near near Lake Bluff IL should contact Libertyville Chevrolet to set up appointments for oil changes, tire rotations, battery replacements, transmission upgrades, brake adjustments and many other repairs. Additionally, annual state inspections are offered at this dealership that follows all local regulations and guidelines. If a used Chevy car fails to pass an inspection, it can be be promptly repaired or upgraded in order to get back on the road.
*informational use. please contact dealer for current details.