2017 Chevrolet Silverado 2500 LTZ near Fox Lake IL
2017 Chevrolet Silverado 2500 LTZ
View Inventory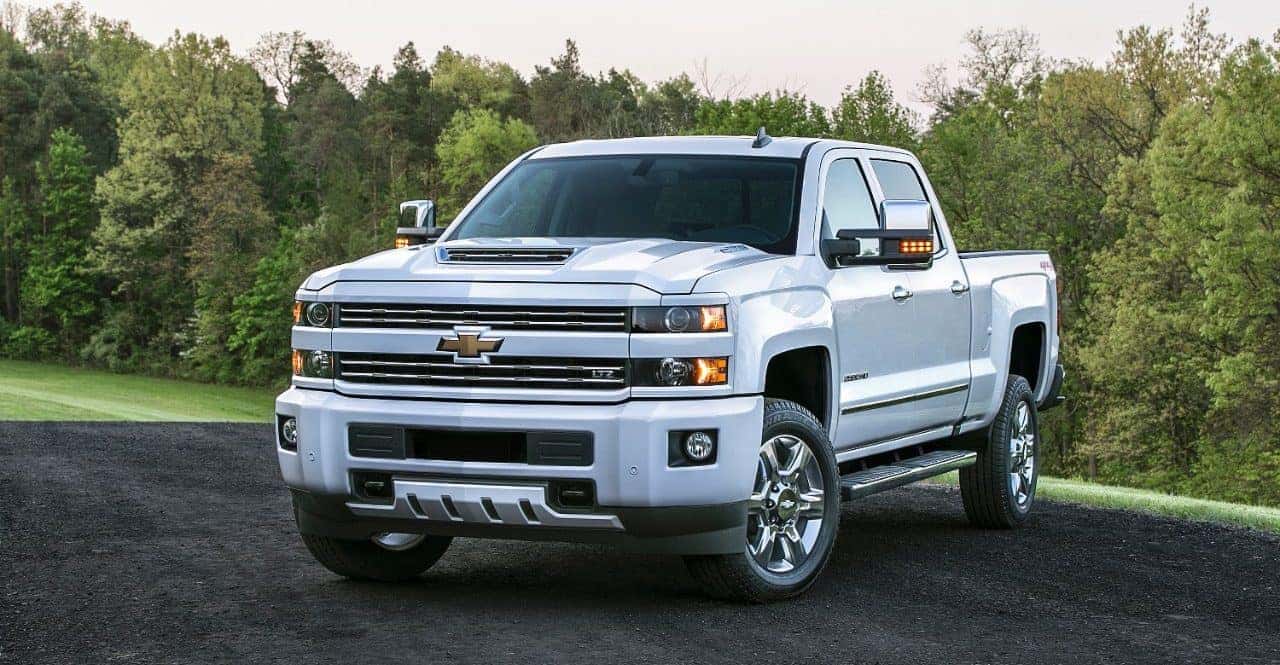 OVERVIEW
Are you thinking about making the upgrade to a bigger and more powerful truck? If so, you might want to check out a 2017 Chevrolet Silverado 2500 LTZ near Fox Lake IL. Libertyville Chevrolet is serving Fox Lake Illinois and has friendly staff that can help you get behind the wheel of a 2017 Chevrolet Silverado 2500 LTZ today. The Silverado 2500 is a heavy-duty, high-powered workhorse of a truck that can meet your needs. The Chevrolet Silverado has tremendous towing capabilities, a powerful diesel engine option or a strong V8, a strong build, and a quiet and smooth ride quality.
EXTERIOR
Still not sure if you want to make the jump to Chevrolet? You might want to consider looking for a 2017 Chevrolet Silverado 2500 LTZ near Fox Lake IL since the truck has an immaculate and strong exterior built. The LTZ trim features 18-inch chrome alloy wheels, a power-sliding rear window with a built-in defogger, fog lights, and power folding mirrors. You can take your pick between regular cab (which is only offered as the 8-feet-long long cab) or a double-cab or crew-cab, which come as either the standard 6.5 feet cabs or the long cabs.
INTERIOR
The Chevrolet Silverado 2500 has a comfortable and spacious interior that makes even a long ride on a bumpy road seem smooth and enjoyable. The seatbacks are well structured and provide all-day comfort. The cabin is pretty well-insulated, so you will not hear a ton of road noise, even as you are high-tailing it down the highway or working your way along a dirt road. The instrument panel is very user-friendly, and the MyLink infotainment system is easy for non-tech savvy drivers to use. There is an integrated bumper step, and the standard grab handles and optional running boards make the Silverado 2500 LTZ easy enough for most able-bodied people to get in and out of. You get plenty of frontal visibility from well-placed front pillars, but the rear pillars restrict some visibility. It should also be noted that there are plenty of storage spaces located throughout the cabin, so this truck ranks relatively high in its utility.
MECHANICAL
The mechanics on the Silverado 2500 make this vehicle pretty pleasant to drive. The brakes could use some work since they occasionally get a spongy feeling to them, but the pedal action itself is pretty linear. Also, this Chevrolet has a decent stopping distance of 135 feet from 60 mph. The steering seems responsive, and the standard digital steering assist system makes the steering feel even more responsive and stable at higher speeds. At lower speeds, this system makes the truck feel much more capable at maneuvering. The truck's body roll is highly controlled while navigating tough turns, and the suspension is adapted to handle bumps extremely well. If you plan on making some uphill journeys on mountainous treks, your best bet for handling and steering is going to be with the diesel engine option.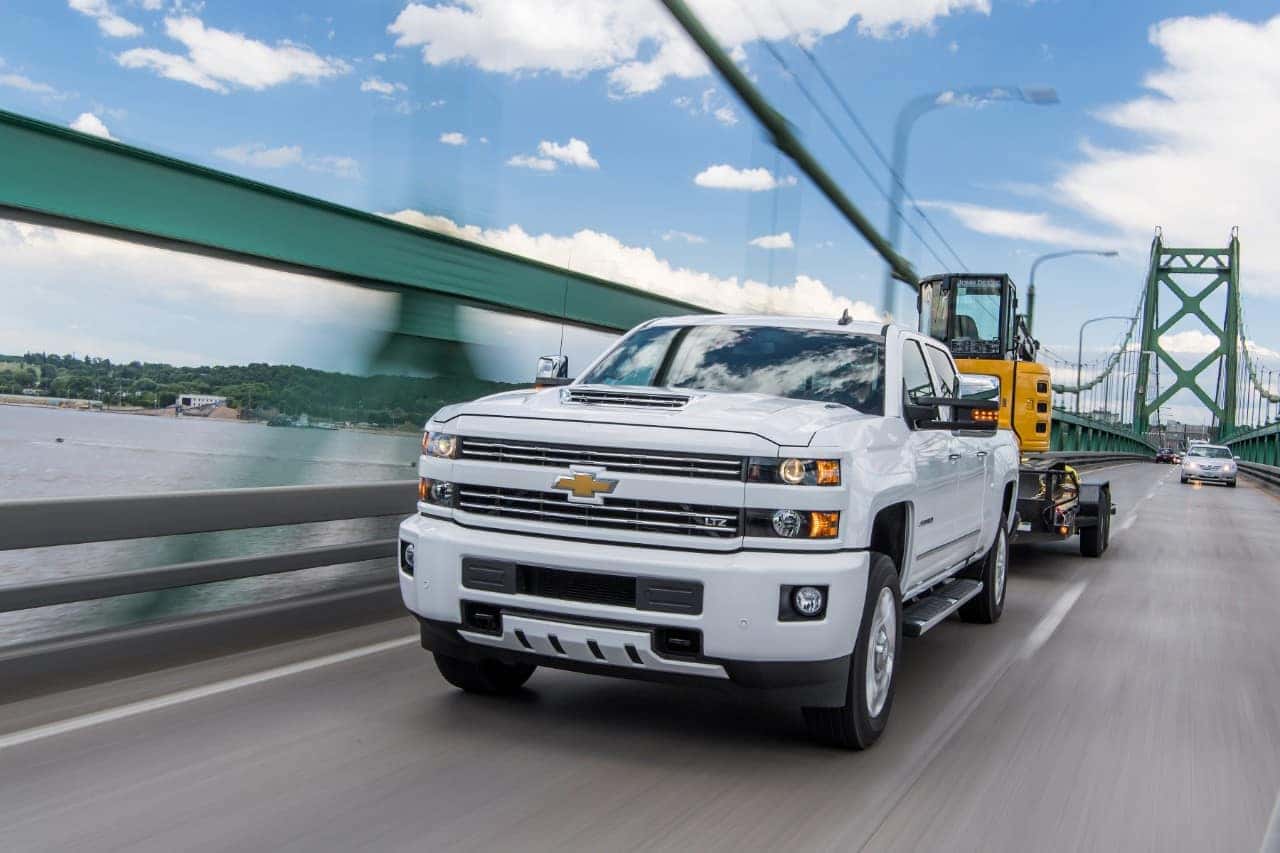 POWERTRAIN
The 2017 Chevrolet Silverado 2500 LTZ comes equipped with a powertrain that might get you calling Libertyville Chevrolet (who is serving Fox Lake Illinois) to ask about test driving the 2017 Chevrolet Silverado. The LTZ comes equipped with the standard 6.0-L V8 engine, which is paired with a 6-speed automatic transmission. This powertrain generates a hefty 360 horsepower and 380 lb-ft of torque. You can opt for the turbocharged 6.6-liter diesel V8 engine, which is nicely paired with the incredibly robust Allison 1000 6-speed automatic transmission. Together, this pairing generates 445 horsepower and a whopping 910 lb-ft of torque, which is certainly helpful if you plan on using your Chevrolet to haul a lot of weight. With the 6.0-L engine, you can buy into the bi-fuel option. This allows you to choose whether you want your truck to run on clean-burning compressed natural gas (CNG) or regular gasoline.
SAFETY
Last, but certainly not least, we come to the issue of safety. The 2017 Silverado LTZ comes standard with tire pressure monitoring, stability control, traction control, a post-collision safety system, a passenger airbag deactivation switch, dusk-sensing headlights, and Emergency Braking Assist. Frontal collision warning and lane departure warning are a few of the optional safety features that you can get on the 2500 LTZ. The Silverado has an overall NHTSA safety rating of four out of five stars. The 2017 Silverado was given only three out of five stars on rollover tests for both the 2WD and 4WD trucks. However, the truck scored highly in other categories.
If you are in the market for a powerful and reliable pickup truck, why not try looking for a 2017 Chevrolet Silverado 2500 LTZ near Fox Lake IL? If you feel that you are ready to give one of these vehicles a test drive, be sure to call Libertyville Chevrolet (serving Fox Lake Illinois) and ask their friendly staff about how you can get behind the wheel of a brand-new Chevy Silverado LTZ today.