2017 Chevrolet Traverse near Grayslake IL
2017 Chevrolet Traverse
View Inventory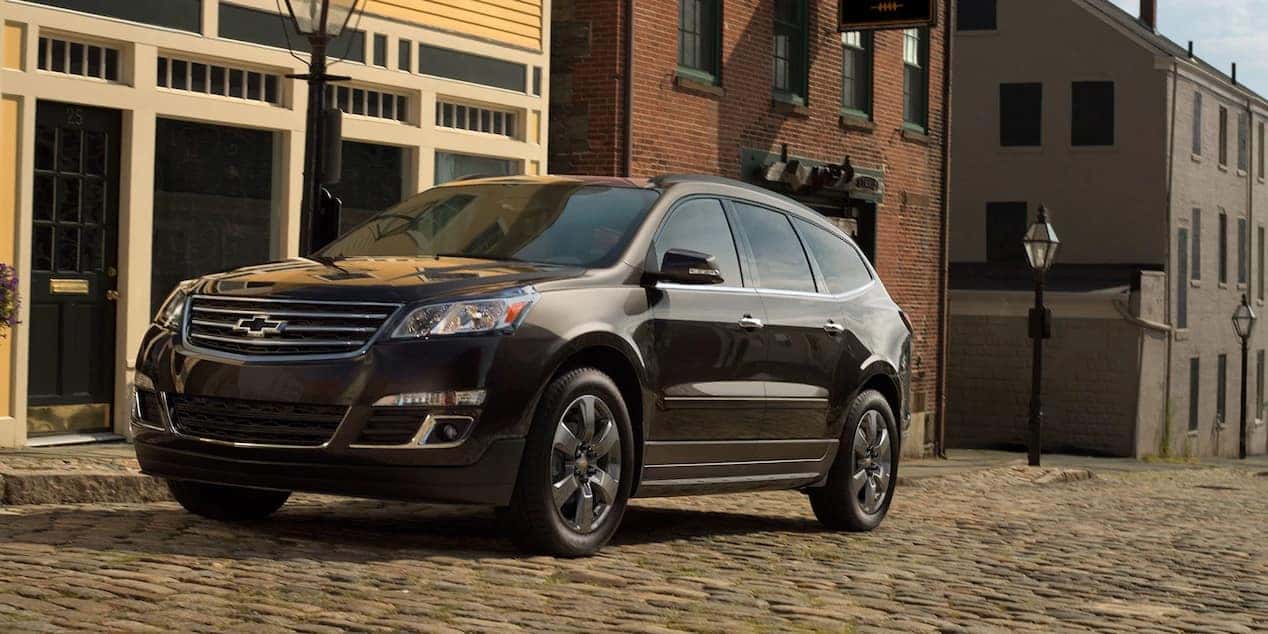 Discover a Great Value in a Mid-Sized SUV
Have you searched for an excellent value in a mid-sized SUV? Today locating a dependable vehicle capable of transporting people, pets and cargo at a competitive price sometimes proves challenging. The 2017 Chevy Traverse represents an ideal solution for many families in Wisconsin and Northern Illinois. It offers excellent safety and infotainment features, coupled with the trim, aerodynamic proportions of a stylish crossover. Rely on this comfortable vehicle to carry up to eight people and their personal belongings with ease! Libertyville Chevrolet offers an impressive selection of clean, well-maintained vehicles. Take a moment now to imagine your introduction to the Chevy Traverse at your local Illinois Chevrolet dealer: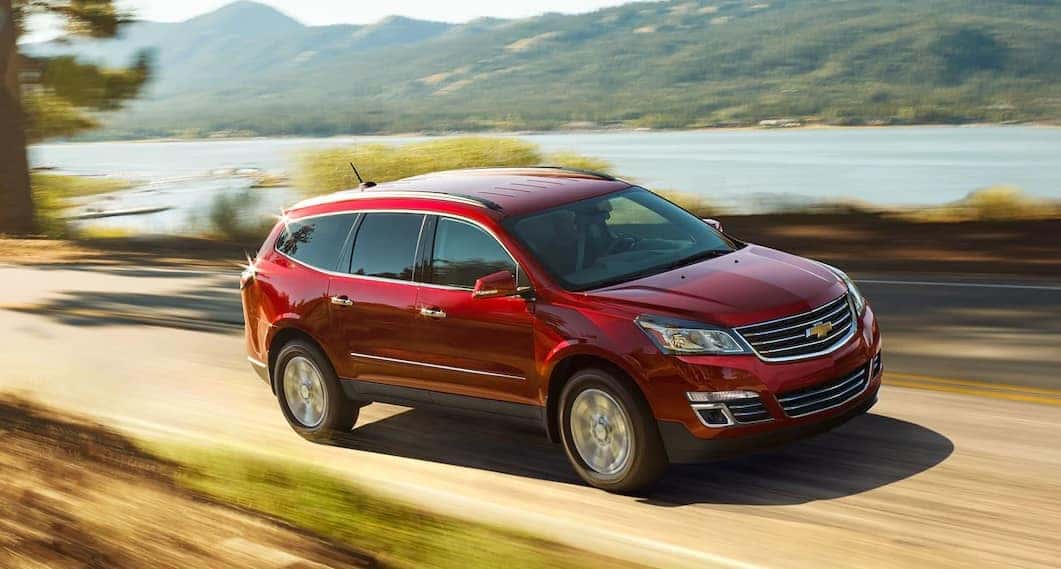 An Attractively Aerodynamic Exterior
Although many of its interior features help make the Traverse an excellent family SUV, the stylish exterior suits a multitude of settings, including prestigious business environments. The Traverse supplies four doors, plus an easily accessed liftgate in the rear. Chevrolet gave careful consideration to the appearance of this mid-sized sport utility vehicle, providing it with sleekly sculpted, trendy aerodynamic contours. The six possible paint colors, plus two additional available shades, really enable customers to personalize their vehicles to express their own sense of fashion. Friends and neighbors will notice your good taste when they see you driving a new Traverse! Visit your local Chevrolet dealership serving Grayslake Fox Lake Lake Bluff Waukegan Kenosh and outlying areas to see some of these vehicles while they remain on the lot. We often run across excellent values in the Traverse at Libertyville Chevrolet.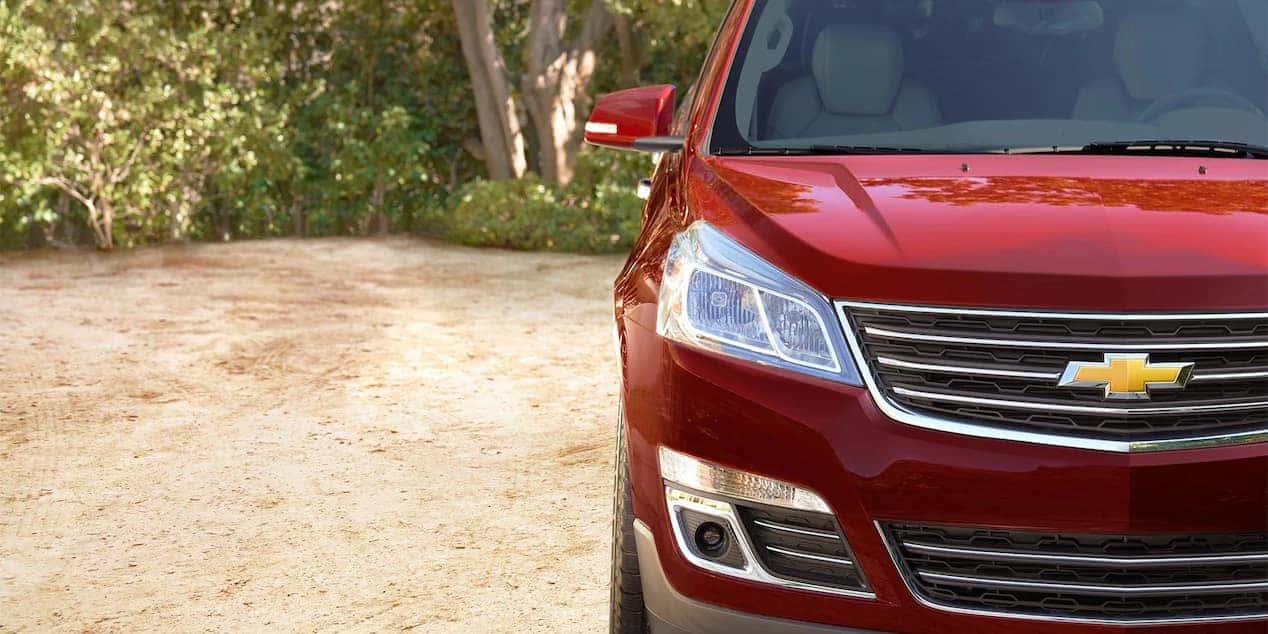 A Comfortably Furnished Interior
When you visit us to see 2017 Chevrolet Traverse serving Grayslake in person, you'll notice the plush cabin immediately. It looks and feels very comfortable! Pull open the driver's side door and slip behind the steering wheel to appreciate how easily you can enjoy driving this lovely brand of mid-sized sport utility vehicle. The 2017 models offer a variety of interior trim selections and accents, so you can essentially customize the decor. A very well-designed command console helps make driving one of these vehicles a pleasure. With adjustable padded seating, and an easily read instrument panel, you'll grow accustomed to this responsive vehicle very quickly indeed! Place both hands on the steering wheel to fully appreciate how Chevrolet's skilled engineering team succeeded in creating a very user-friendly SUV. You enjoy several options for seating, including the ability to order a central rear passenger aisle in some trim models. The Traverse supplies a maximum of 116.3 cubic feet of cargo space. Its available built-in Wi-Fi allows you to choose the available streamed infotainment and information services of most interest to you. This brand also offers up to three available USB ports; busy passengers can access a variety of mobile devices conveniently.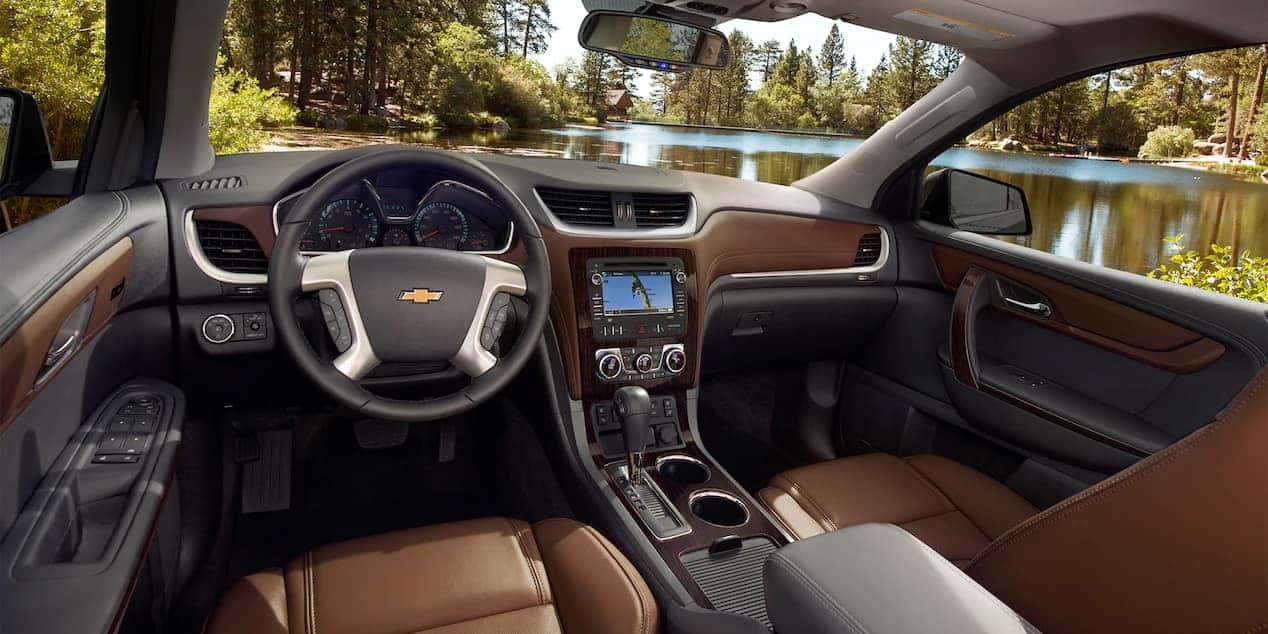 Trustworthy Mechanical Performance
Chevrolet has earned a loyal customer base by manufacturing dependable vehicles. When you preview 2017 Chevrolet Traverse serving Grayslake, bring along any questions you have about mechanical features. If we don't know the answers, we'll take the time to conduct some research for you. We strive to furnish a high level of customer service. The Traverse boasts an available towing capacity of up to 5,200 pounds, allowing it to pull boats, camping gear and other items. Its advanced 4-wheel anti-lock disc braking system and built-in suspension and traction control systems contribute to a smooth, comfortable ride. You'll have a great opportunity to evaluate this vehicle's performance under local roadway conditions when you schedule a test drive. Commuters in this part of Illinois sometimes encounter bitterly cold winter weather; it bring greater peace of mind to know you can transport your loved ones in a well-built vehicle.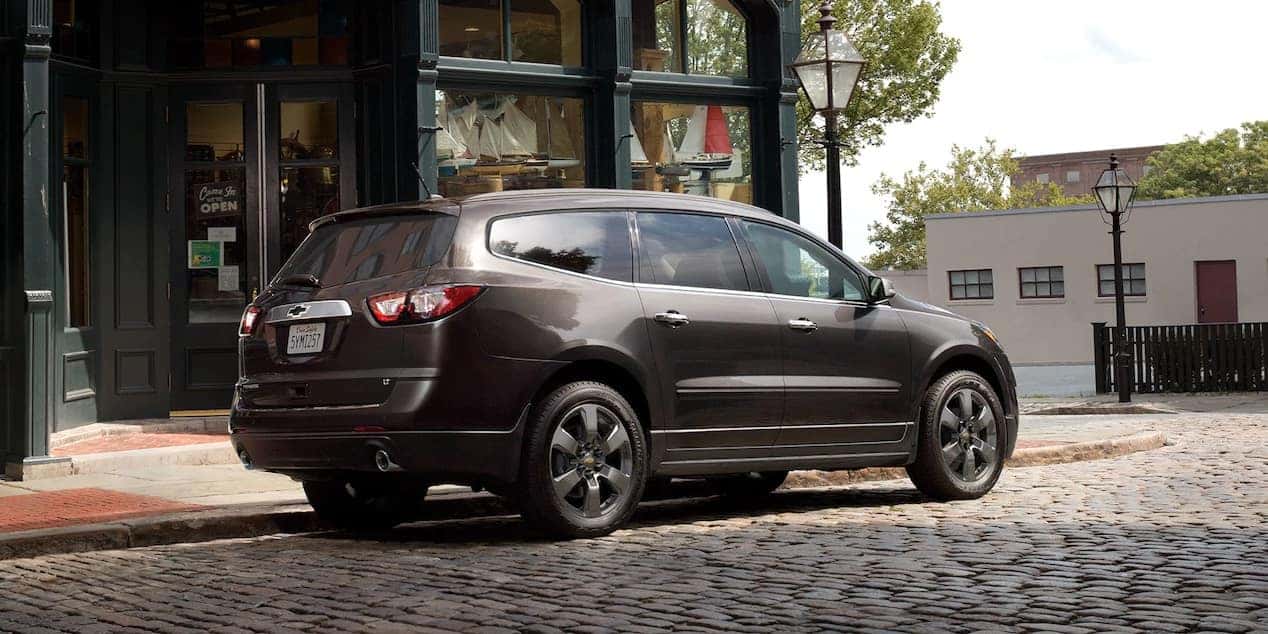 A Modern, Precision Powertrain
When they take a test drive at their local Illinois Chevrolet dealer serving Grayslake Fox Lake Lake Bluff Waukegan Kenosh and outlying areas, Chevy Traverse buyers usually maintain a strong interest in the powertrain components. This brand offers a six-speed transmission coupled with a direct fuel injection 3.6L V-6 engine. You can obtain available powertrain options to enjoy up to 288 horsepower. Ask us about available towing accessories during your test drive, too!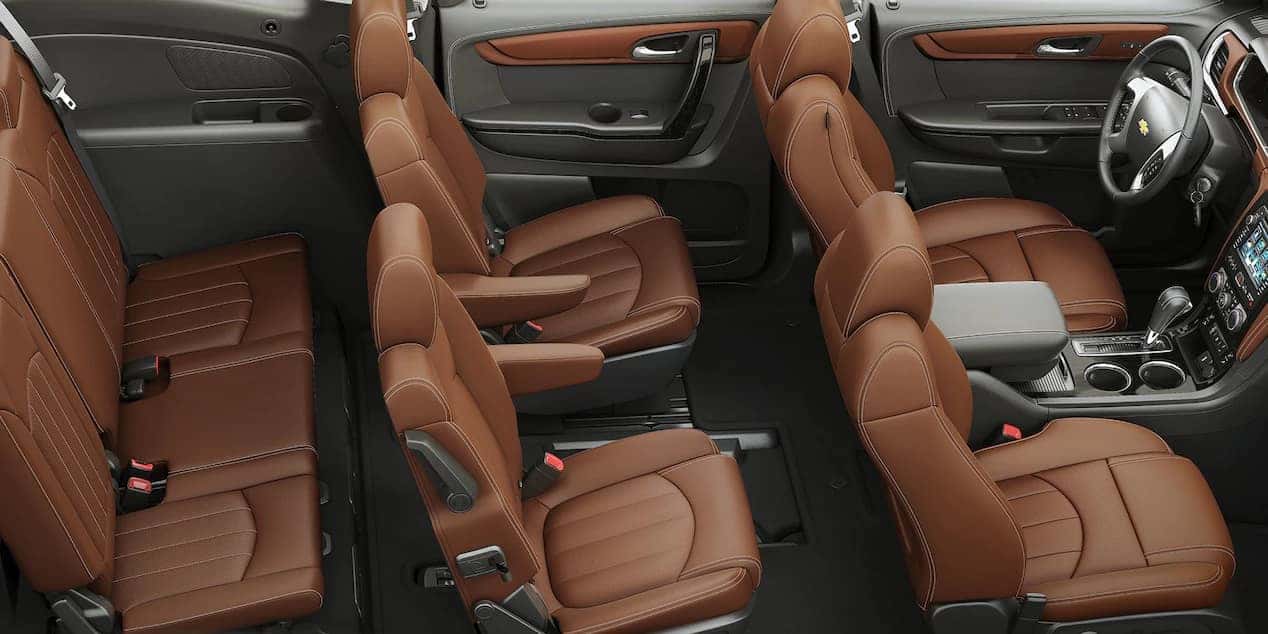 Safety: A Chevy Traverse Priority
The Traverse designers placed a high priority on safety issues. Choose the available OnStar system to ensure the vehicle will automatically summon emergency assistance in the event of a collision. The Traverse offers several available high tech sensor warning systems, also, giving customers the ability to select the most useful technology for their needs. Yet even without adding any available features, you'll also benefit from built-in standard safety measures, including seat belts, air bags, daytime running lamps and rear child security door locks. This mid-sized SUV gained popularity as a family vehicle because it offers robust safety features. When you visit your Illinois Chevrolet dealer serving Grayslake Fox Lake Lake Bluff Waukegan Kenosh and surrounding areas, ask us to point out this technology!
Schedule Your Test Drive
By keeping in touch with the team at Libertyville Chevrolet, you'll remain informed about any attractive specials and discounts that reach our attention! See the 2017 Chevrolet Traverse serving Grayslake in person soon. Call us now to begin the process of scheduling your test drive.