How Does Trading in a Car Work?

Trading in your vehicle gives your down payment a big boost and is a lot easier than selling your car on your own. So, how does trading in a car work?
Trade-In Value
Understanding your vehicle's trade-in value is key to the process. Before you make any major decisions, take some time to research how much your car is worth. A wealth of information is available online – pricing guides, appraisal tools, Edmunds.com, and others. Plug in information about your car's condition, mileage, location, and upgrades, and you can easily get a target range for your trade-in value.
Trading in a Car
The first thing you need to do is solicit quotes for your trade-in. Remember, you don't have to negotiate the trade-in offer and new car price at the same time. Call or email at least five dealerships to let them know you're interested in a trade-in and a new vehicle purchase. Choose the best offer based on your target range, and once you negotiate your new car purchase, you'll see which deal is going to cost you the least out of pocket.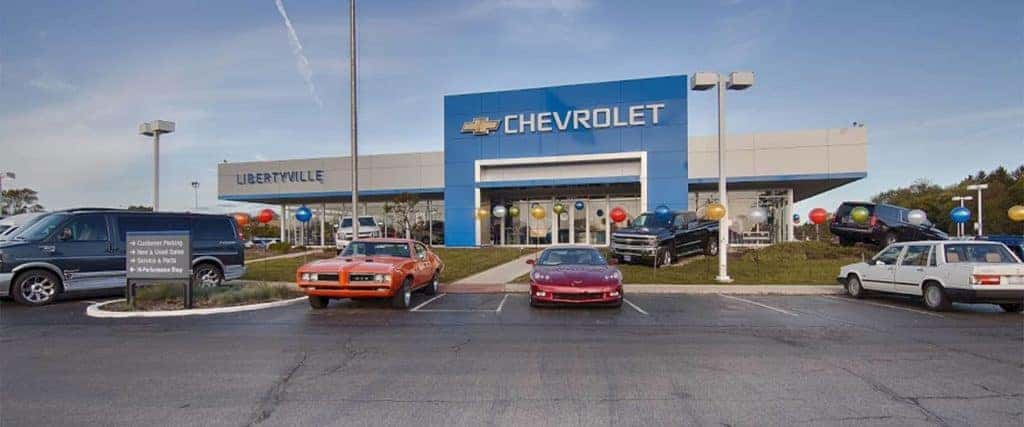 Finalizing the Deal
Be sure you have your vehicle's title, loan payoff information (if you owe money), current registration, keys, and driver's license with you so you can close the deal. When you already own your car, the trade-in value is deducted from the price of your new one, and you'll pay cash or get a new loan for the remainder. If you still owe money on your old car, the trade-in value will go toward your remaining loan balance, and any additional equity will be deducted from the price of your new car. It's a bit more complicated if you owe more than your car is worth, because you have to pay the difference at the time of trade-in. Your options are to pay cash or roll the remainder into your new loan. If you're really upside-down, it might be best to wait on the trade-in.
Your Next Car is at Libertyville Chevy
Whether it's trading in your car, figuring out whether to buy or lease, or just checking out new inventory, Libertyville Chevy is ready to help. Stop by and see us today! We're conveniently located near Waukegan and Gurnee.