How to Change a Flat Tire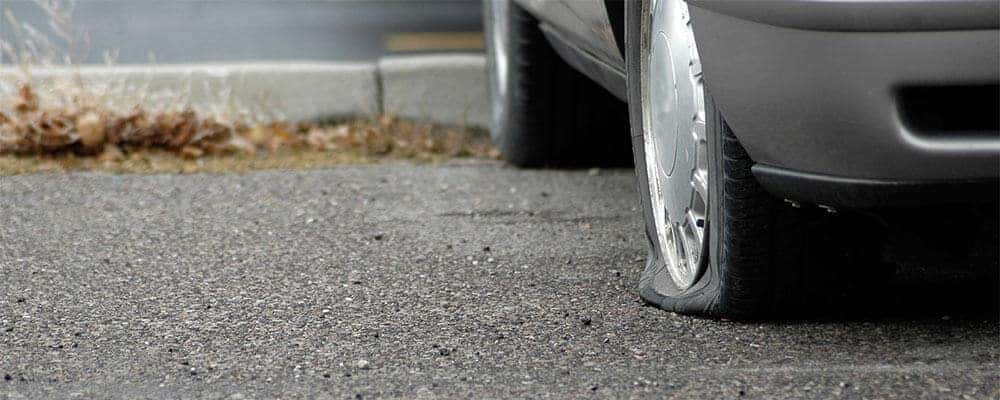 The best time to learn how to change a flat tire is well before you run into calamity on the road, and brushing up on your tire repair periodically is a great way to stay prepared. Whether you're a tire-changing pro or an absolute beginner, the folks at Libertyville Chevy can help you learn how to change a tire the right way. We even have a fully-stocked tire center to keep your car running smoothly, so feel free to drop by at any time!
Tools of the Trade
Before you begin, you'll need to grab a few tools to accomplish the job.
Tire jack
Lug wrench
Spare tire
Owner's manual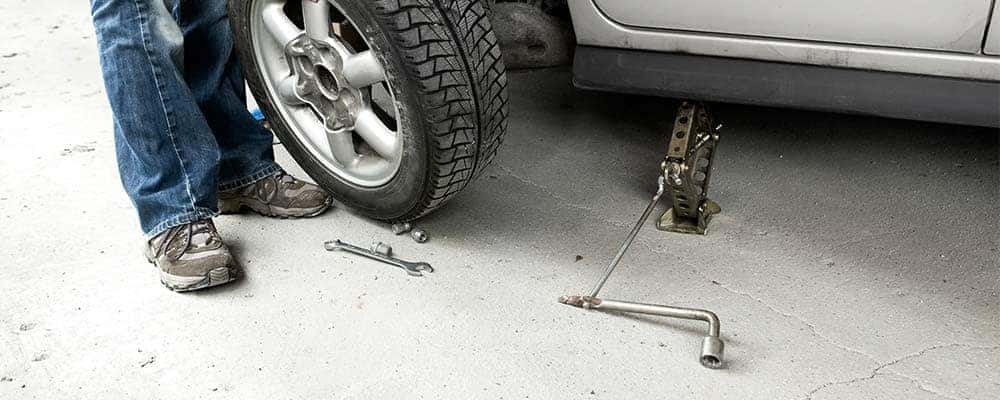 Typically, new vehicles include the supplies that you'll need, so look through your new Malibu or Silverado to double check. Be sure to check the tire pressure on your spare before long trips to make sure that it is properly inflated, and head to the parts department if you are missing any pieces of your tire repair kit. Want to be extra prepared? Considering keeping a flashlight, poncho, and gloves in the trunk as well.
Steps of Tire Repair
Now that you have what you need, it's time to get started!
Find a safe location out of traffic, apply your parking brake, and turn on your hazard lights.
Prevent your wheels from rolling by placing wheel wedges, bricks, or large rocks in under the tires. If you're changing a front tire, place the wedges behind the rear wheels and vice versa.
Take off the hubcap to reveal the lug nuts and loosen the lug nuts counterclockwise with your lug wrench.
Place your tire jack under a flat spot of the vehicle frame and raise the car about six inches.
Take off the lug nuts all the way and remove the flat tire, then mount your spare on the lug bolts.
Put the lug nuts on your spare and tighten by hand as much as possible.
Lower the vehicle so it hovers on the ground and re-tighten the lug nuts.
Lower the vehicle all the way and replace hubcap.
Double check your spare tire pressure and put away all your equipment.
Drive carefully to your destination, and be sure to visit the dealership as soon as possible!
Find Out More About Car Care!
Learn about the top 10 critical auto maintenance needs with Libertyville Chevy, serving Waukegan and Gurnee. Keep up with our blog for more helpful tips on everything from setting up your garage door opener to sticker removal.