Warning Signs Your Chevy Needs Service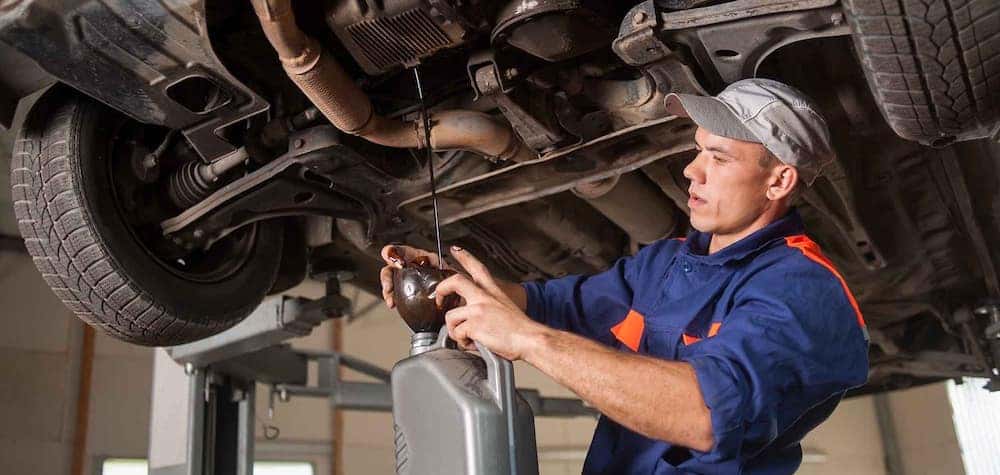 Whether you drive a new Chevrolet vehicle or a used car, truck, or SUV, it's important to keep up with routine maintenance. If you're late on regular car service or you experience signs that there's an issue, it's time to contact your local Libertyville service center.
Video Transcription
In the event that something goes wrong, there are usually warning signs that led up to it. By following the manufacturer's maintenance schedule and heeding the warning signs that your vehicle may need service, you can have added peace of mind driving. Some of the warning signs that your vehicle may need service include:
Fluid leaking
Lower gas mileage
Not starting right away
Strange noises
Or your vehicle starts drifting to one side or the other
Dashboard warning lights like the check engine light, oil pressure warning light, coolant temp warning light, or the tire pressure monitor alert also help warning about potential problems.
All these signs mean it's time for maintenance, and Chevrolet certified service can help you with the necessary repairs. Call or click to schedule your appointment today.
Visit Your Local Libertyville Chevy Service Center
For oils changes, fluid inspections, questions about your alternator, or other automotive services, schedule a service appointment or contact us with questions.
Libertyville Chevrolet Service Specials
We are currently updating our Specials. Please check back soon.